Low Price: HP P1102W Printer and Toner
Get a fast laser printer for the same price as an inkjet. The HP P1102W printer and toner are a great value for any college student, home office, or small business. Sale price.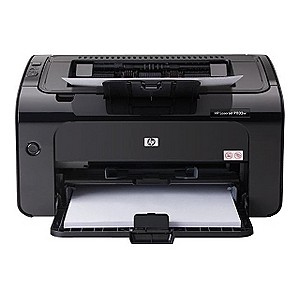 HP P1102 Laser Printer Reviews:
Pros:

Wireless printing over a Wifi network or local computer connection
Printer works with Mac or PC so you can install the software on any computer
Built-in drum assembly for less maintenance
Takes up little space on a desk, whether or not the paper tray extenders are out
HP1102W toner is waterproof when set, ink won't smear
Prints 3 times as many pages than a similar DeskJet
Quiet and quick
Cons:
Double-sided printing is manual (turn stack of paper over when prompted)
Starter toner is small, recommended to buy full refill cartridge
HP P1102W Printer Review Summary: Hewlett-Packard is consistently rated highly for inexpensive, high quality printers. The HP P1102W laser printer is an excellent addition to any home office, with its wireless printing capabilities, fast setup, and small space footprint. It can print up to 1600 pages on a single P1102W toner cartridge, making it an economical solution for any person or company on a budget.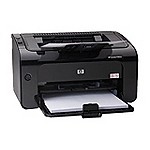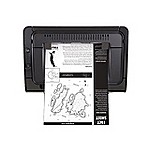 Included with the Hewlett-Packard HP P1102W Printer:
Hewlett-Packard P1102W Printer
HP P1102W Toner
USB Cable
HP Drivers and Utilities
One year warranty

.