Magellan RoadMate 1700: GPS Price Slashed $100
Searching for a large display GPS navigator that gives accurate driving instructions for large vehicles? The Magellan RoadMate 1700 has been rated as a best buy by owners of motorhomes, SUVs, and trucks. For a limited time, this Magellan GPS unit is on sale for $100 off AND offers free shipping.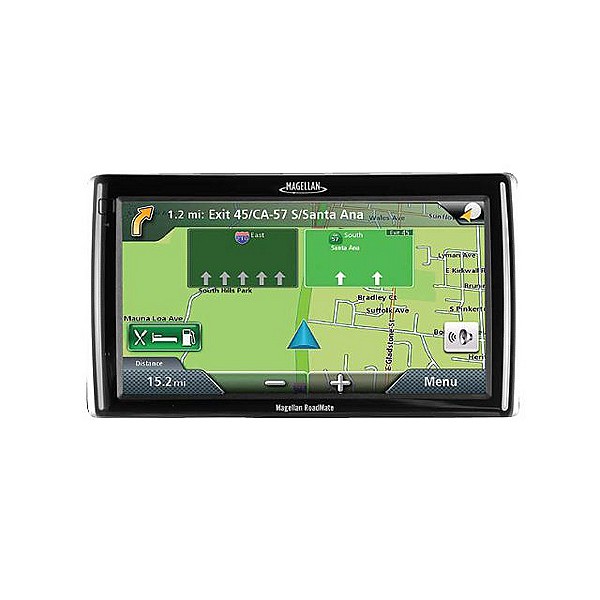 Magellan RoadMate 1700 Reviews:
Pros:
Large screen and large buttons for easy use without "fat fingering"
Widescreen display provides a better picture of traffic patterns, surrounding streets, lane change warnings, and navigation signals
Portable GPS designed for SUVs, large trucks, and RVs; can be used in any vehicle
7 inch display can be viewed easily by driver and passenger, almost double the size of Garmin or TomTom
Navigator unit works with integrated suction cup, included non-skid disc, or optional non-skid pillow
Cons:
No Bluetooth or MP3
Entering information can be slow but navigation processing is fast
Magellan Roadmate GPS Review Summary: The Magellan Roadmate GPS 1700 is a large model perfect for SUVs, trucks, and motorhomes. It can be used in any vehicle, as long as there is enough windshield area to accommodate the 7-inch large screen map display. At $100 off the regular price, this Magellan GPS sale is an excellent time to snatch up this model. With many positive RoadMate reviews across the Internet, the RoadMate 1700 is one of the best GPS units out there.
Here are a few of the features that the Magellan RoadMate 1700 GPS navigator offers: one-touch navigation to favorite and frequent destinations; AAA guidebook with official ratings without paying for AAA membership; highway lane warnings; 6 million points of interest built-in including gas stations, hotels, restaurants, and cash machines; route planner for multiple destinations; voice-guided navigation; and a color display that provides routing points, destination timing and distance, street names, and advance turn-by-turn directions.
This video demonstrates the use of the Magellan RoadMate 1700 in day mode and night mode in a car. The video is shaky due to the bumpy road, but it gives a good idea of the size and functionality of the GPS navigator. Not interested in Magellan? Check out the Garmin Nuvi 1490T.

Included in the Magellan RoadMate Sale:
Magellan RoadMate 1700 large display GPS navigator
Maps of the United States, Canada, and Puerto Rico
Car power adapter
Windshield mount
Dashboard mounting disc
Instruction manual
One year warranty

.